BÖHMER Injection nozzles for pipelines and ball valves
Lowers the costs – raises the safety
The performance of injection nozzles of conventional design decreases continuously during their utilization due to sedimentary deposits of the aggresive odorant and the additives in the gas
Clogged nozzles vaporize the odorant not sufficiently anymore which leads to a higher consumption. Also the stability of the conventional nozzles is impaired by its rigid design; they can break off in the worst case.
Our newly developed injection nozzles increase efficiency and reliability of natural gas odorization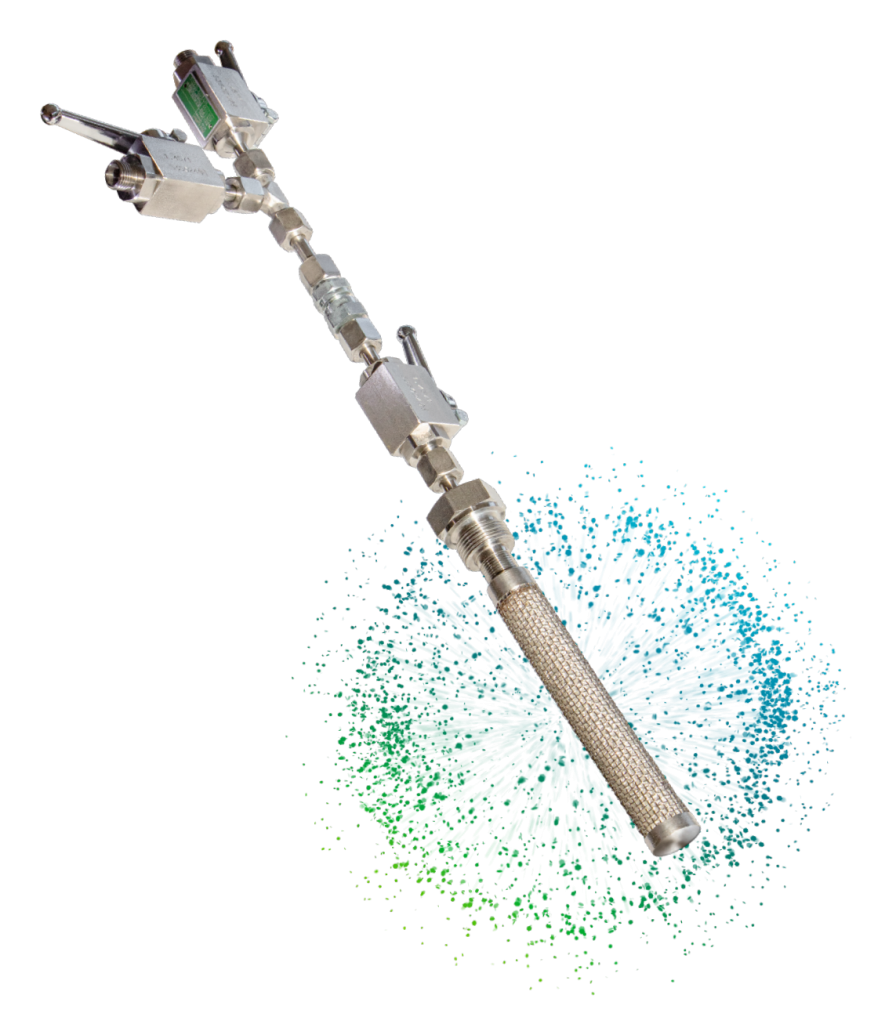 The new IDR and IDK injection nozzles are superior to any other design regarding efficiency and reliability.
 The complete unit was designed for use with sulfur containing as well with sulfur free odorants. The usage of stainless steel for all parts in contact with the medium and the application of special FFKM sealings make the new injection nozzle corrosion resistant and long lasting.
Smart Flushing Connection
 The integrated flushing connection is a special design feature with two functions:
1. Decrease of risk – the connection prevents the direct contact with the odorant.
2. Decontamination – by flushing the complete valve chain will be cleaned. This also considerably reduces unpleasant odors in the environment of the facility.
Newly developed vaporizer
The newly developed vaporizer enables a constant release of the odorant and reduces built up of residues. The efficiency and service life of the injection nozzles is fundamentally increased by this design.