Böhmer Burried Ball Valves
In urban areas, densely populated industrial parks and at all places where every square meter counts and where media in underground pipe systems must be reliably shut off, our buried ball valves are in use.
Buried pipes are complex in construction and are also subject to strict regulations to protect the environment. Therefore, it must be ensured that all components remain emission-free and reliable over long periods of time. Böhmer ball valves are manufactured with experience, great know-how and high quality standards. Thanks to these ingredients, Böhmer ball valves are ideal for use in underground pipelines.
Our valves are characterized by absolute freedom from leaks, extreme longevity and low maintenance requirements. This is ensured, among other things, by the construction with fully welded seams and redundant sealing systems, which ensure that corrosive influences remain outside and the medium stays inside.
The quality of our products is backed up by all necessary certificates and the fulfillment of all standards. In this way, we simultaneously protect the environment and the interests of our customers with our products.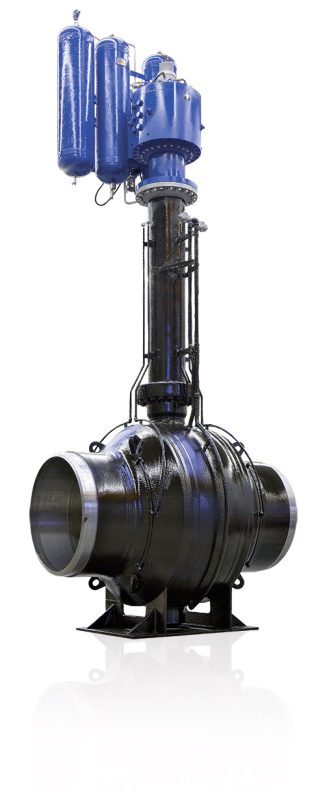 Features of our burried Ball Valves
This might also be interesting