Böhmer Fully welded ball valves
To withstand even the highest loads, Böhmer ball valves are therefore welded through the entire cross-section.
Thus, weakening of the construction, for example by stress corrosion cracking on the weld seams, is actively counteracted.
Böhmer is one of the few manufacturers that actually welds the weld seams of its fittings over the entire cross-section using a complex process.
Various testing procedures are used to confirm the tightness of the entire ball valve. Furthermore, weld seams undergo visual, magnet particle, ultrasonic and – if requested – radiographic testing.
And we do not rely only on ourselves. We contract external institutions to confirm the perfection of our products. The weld seams thus comply with the legal regulations for the construction of pipelines, reservoirs, tanks and containers.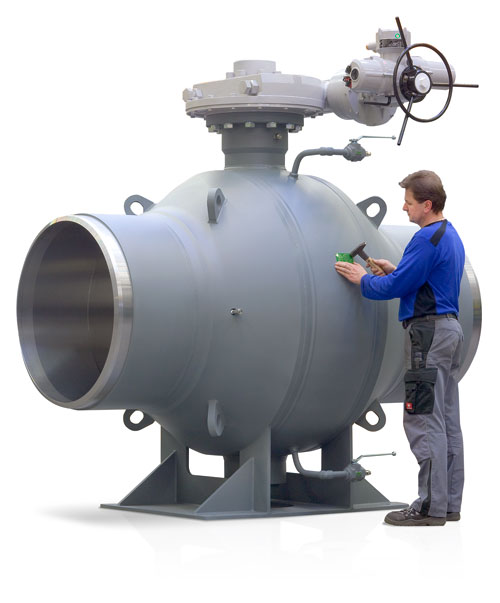 Features of our fully welded Ball valves
This might also be interesting