Böhmer Ball Valves for Pipelines
Performance from start to finish
Pipelines are used to transport gases or liquids over long distances. The lines run across state borders above ground, underground or under the sea. Pipelines are the arteries of the global economy whose function must be guaranteed at all times.
Pipelines are hundreds of kilometers long in some cases. Depending on the routing, they are difficult or impossible to reach. However, the damage or failure of a pipeline means immense ecological and economic damage. Pipeline ball valves must be extremely resistant to external influences, such as seawater, ice, dust or sand, and at the same time be resistant to the medium. In addition, the valve must absorb the tensile forces and compressive forces caused by fluctuating temperatures, storms or seismic activity.
Due to their robust construction with high-strength materials, Böhmer ball valves fulfill all requirements and are also maintenance-free.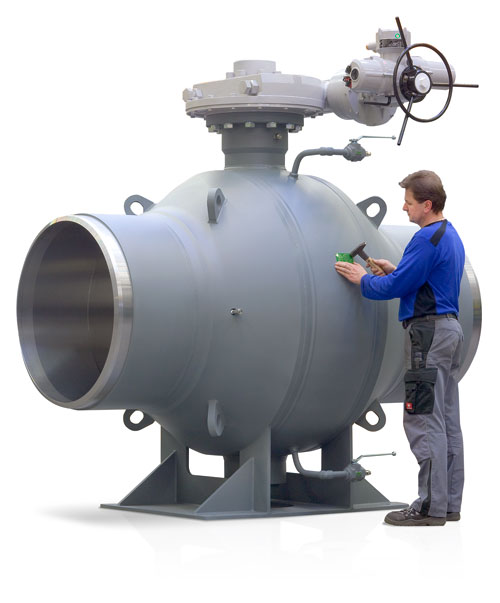 BÖHMER ball valves can be used for transport pipelines of all kinds, for example in:
In addition, we offer our ball valves with a variety of material and equipment variants.
 
Due to our manufacturing competence and the experience of the specialists in sales, technology and assembly, we are able to adapt our ball valves perfectly to your individual application needs.
Eigenschaften unserer Pipeline-Kugelhähne
This might also be interesting