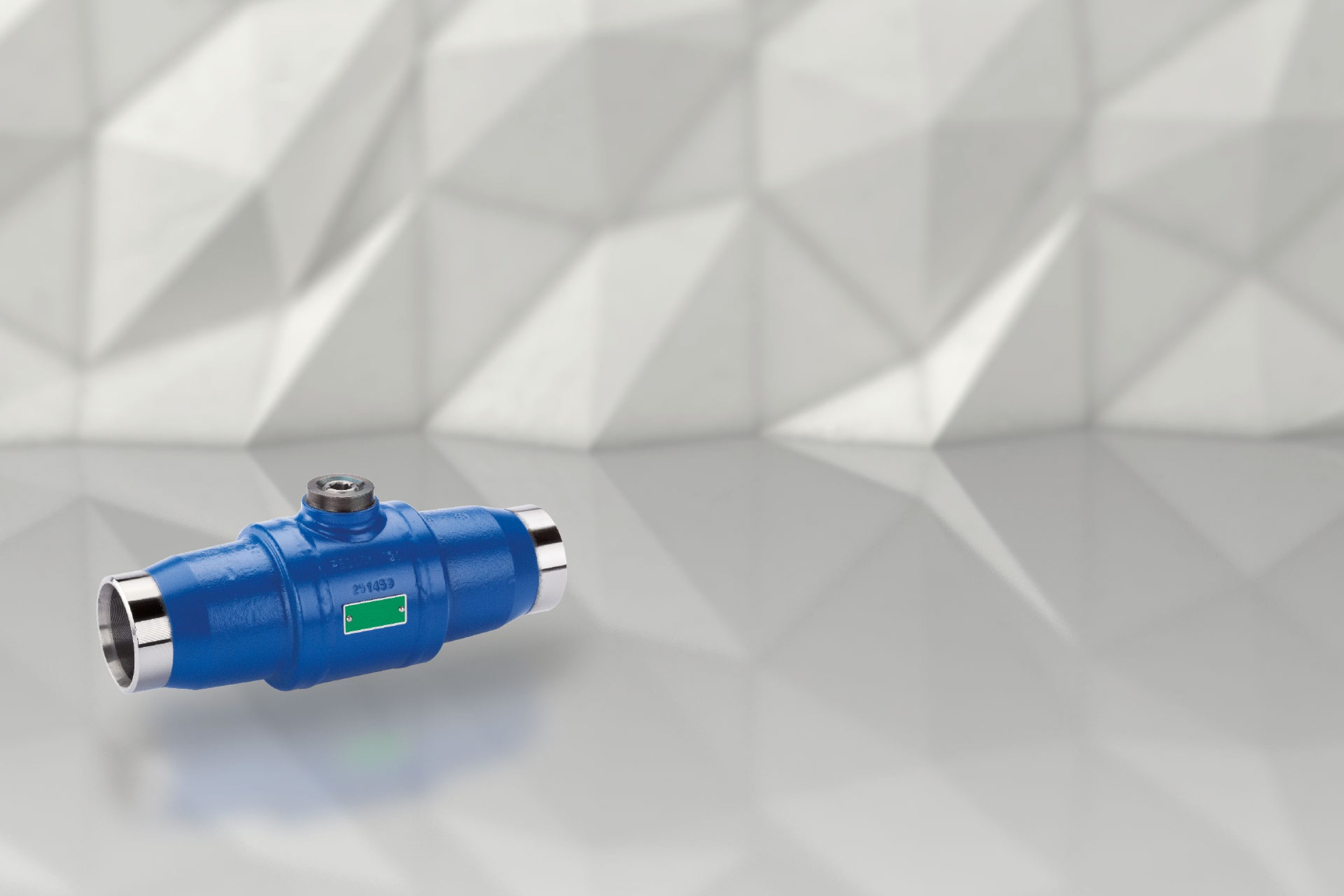 Ball Valve for one time operation / Tie-in ball valve
Operating temperature up to +150° C
The scope of delivery includes a cover for proper welding design according to AGFW worksheet FW401 (up to DN100).
The enclosed installation instructions must be observed!
Stem design with double o-ring seals
Underground ball valves are supplied unpainted as standard.
For nominal sizes up to and including DN 40 please use our Hot-tapping ball valves
Body

Forged steel / steel

Ball

Stainless Steel

Stem

Stainless Steel

Ball seals

PTFE

Stem seals

EPDM
For deviating operating conditions, please enquire in writing, stating medium, pressure and operating temperature.
| DN [mm] | PN [bar] | Da [mm] | s [mm] | L [mm] | B [mm] | H1 [mm] | SW 1 [mm] | Gewicht [kg] | Art.-Nr. |
| --- | --- | --- | --- | --- | --- | --- | --- | --- | --- |
| 65 | 25 | 76.1 | 3.6 | 270 | 121 | 77.5 | 10 | 7.9 | 010.1113 |
| 80 | 25 | 88.9 | 4.0 | 280 | 140 | 100 | 12 | 9.7 | 010.1114 |
| 100 | 25 | 114.3 | 4.0 | 300 | 171 | 114 | 12 | 14.8 | 010.1147 |
| 1251 | 25 | 139.7 | 4.5 | 350 | 203 | 149 | 22 | 26.5 | 010.9215 |
| 1501 | 25 | 168.3 | 5.0 | 400 | 254 | 188 | 32 | 49.5 | 010.6078 |
| 2001 | 25 | 219.1 | 6.3 | 460 | 324 | 223 | 32 | 84.0 | 010.2914 |