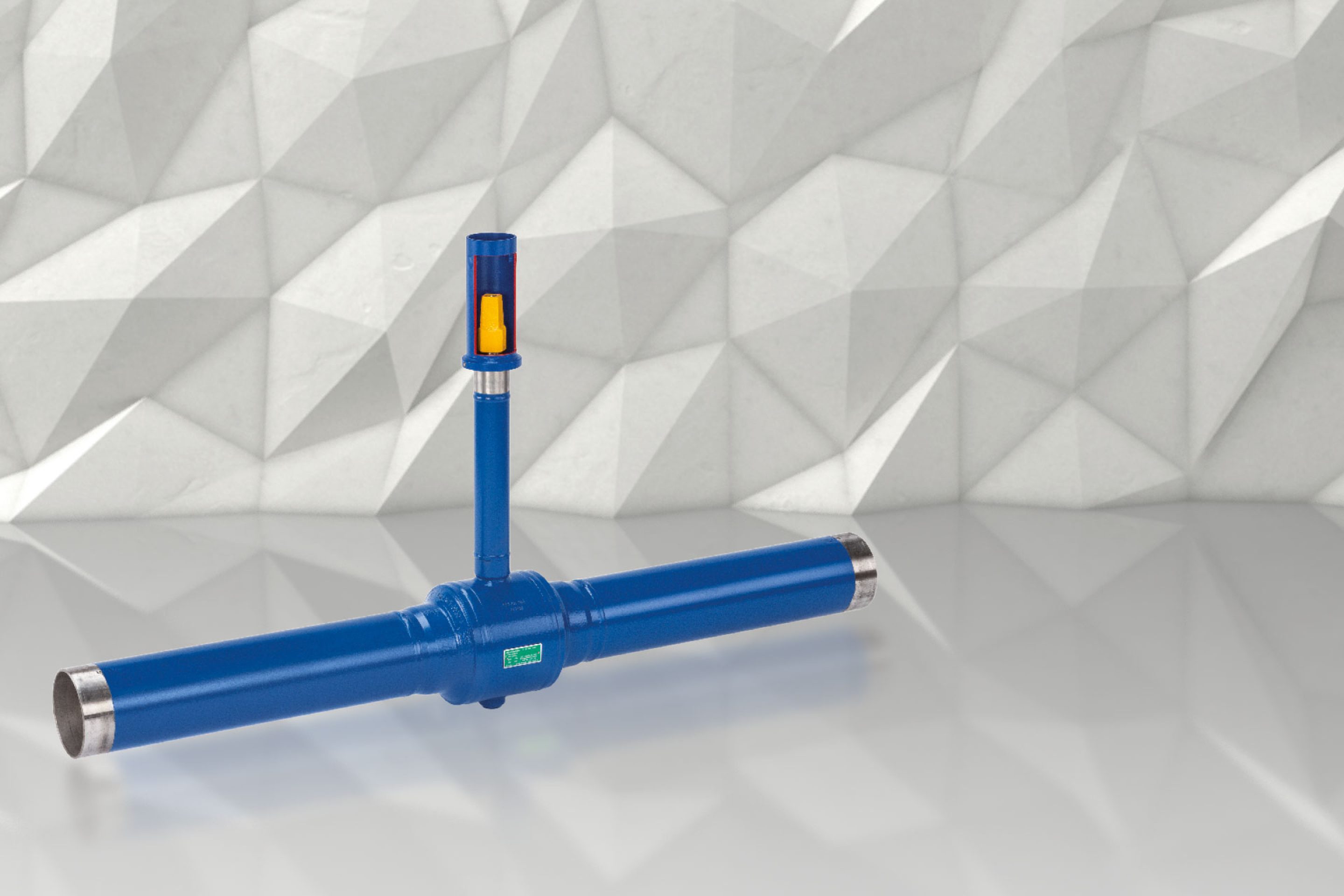 Underground ball valve with weld ends
Ball valves comply with EN 488 standard suitable for cold installation
Operating temperature up to +150° C
Underground ball valves are supplied unpainted as standard.
From DN 150:
The recommended actuation is via a plug-in gear. The required slip-on flange with square key is included in the scope of delivery.
Body

Forged steel / steel

Ball

Stainless Steel

Ball seals

PTFE with steel ring

Stem seals

EPDM
Additional extensions for adjusting the overlap height and other accessories can be found on the supplementary sheet: "Accessories for buried ball valves".
For deviating operating conditions, please enquire in writing, stating medium, pressure and operating temperature.
| DN [mm] | PN [bar] | DA [mm] | s* [mm] | L [mm] | L1 [mm] | B [mm] | H2 [mm] | SW 1 [mm] | Gewicht [kg] | Art.-Nr. |
| --- | --- | --- | --- | --- | --- | --- | --- | --- | --- | --- |
| 150 | 25 | 168.3 | 4.0 | 1500 | 640.5 | 254 | 725 | 32 | 85 | 076.0098 |
| 200 | 25 | 219.1 | 4.5 | 1500 | 616 | 324 | 760 | 32 | 129 | 076.0105 |
| 250 | 25 | 273.0 | 5.0 | 1500 | 567 | 407 | 900 | 32 | 285 | 076.0113 |
| 300 | 25 | 323.9 | 5.6 | 2000 | 771 | 508 | 942 | 32 | 510 | 076.0115 |